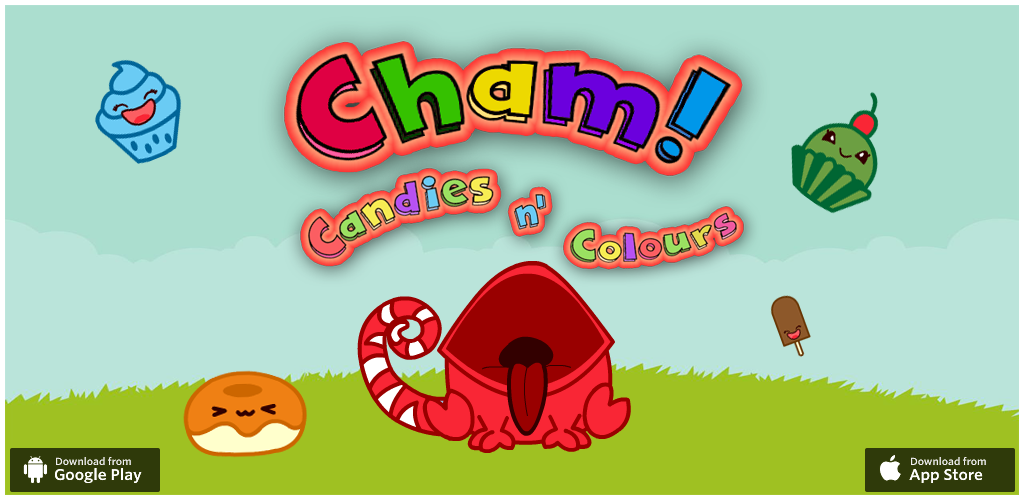 Cham! Candies n' Colours
►Candy is falling from the sky, and the Cham chameleon, is very hungry!
There are candies of various kinds and colors, and to help him with that, you will
have to make him change color to eat the right candy!!

►Help Cham to eat as much candy as you can to make him happy, and
earn as many points as you can!!

►Cham! is a cheerful and super fun game where test your motor skills and
color distinction. It's a endles scoring game.
Available on